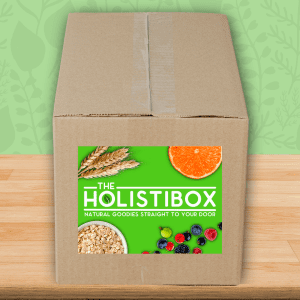 Say Hello To Your New Favourite Box, The Holistibox!
We want to start taking more of a step to help you explore some other healthier food and drink routes to try out at home! We have spent the last 6 months working on some new products for the Freshly Fermented Website, and they will all be available this year. So keep an eye out for that!
However the first step in "Operation Health Path" is the Holistibox!
The Holistibox is a box full of 10 different snacks, drinks, and sauces! And the best part? THEY'RE ALL HEALTHIER ALTERNATIVES!
We've been in contact with many different companies, collected some of their best products, and put them all in this one box for you to try! This is not a Bargain you want to miss!
In the very near future, this will be a subscription service we will be offering. Each month you will receive products from different companies to try for yourself, and sometimes we may even include some free goodies, so make sure you keep an eye out for that!
(The price includes the shipping you will add at the end)
All products included are Vegan friendly 🙂
If you have any allergens please email us at orders@freshlyfermented.co.uk to find out if this month's box is right for you!
Click Here to see the rest of our store!